A while back my lovely friend Tabetha Hedrick got the dream gig of being the design director for Sweet Georgia Yarns. So of course when the calls started coming out I had to submit. And I sent her this nifty little swatch for the Fall Collection: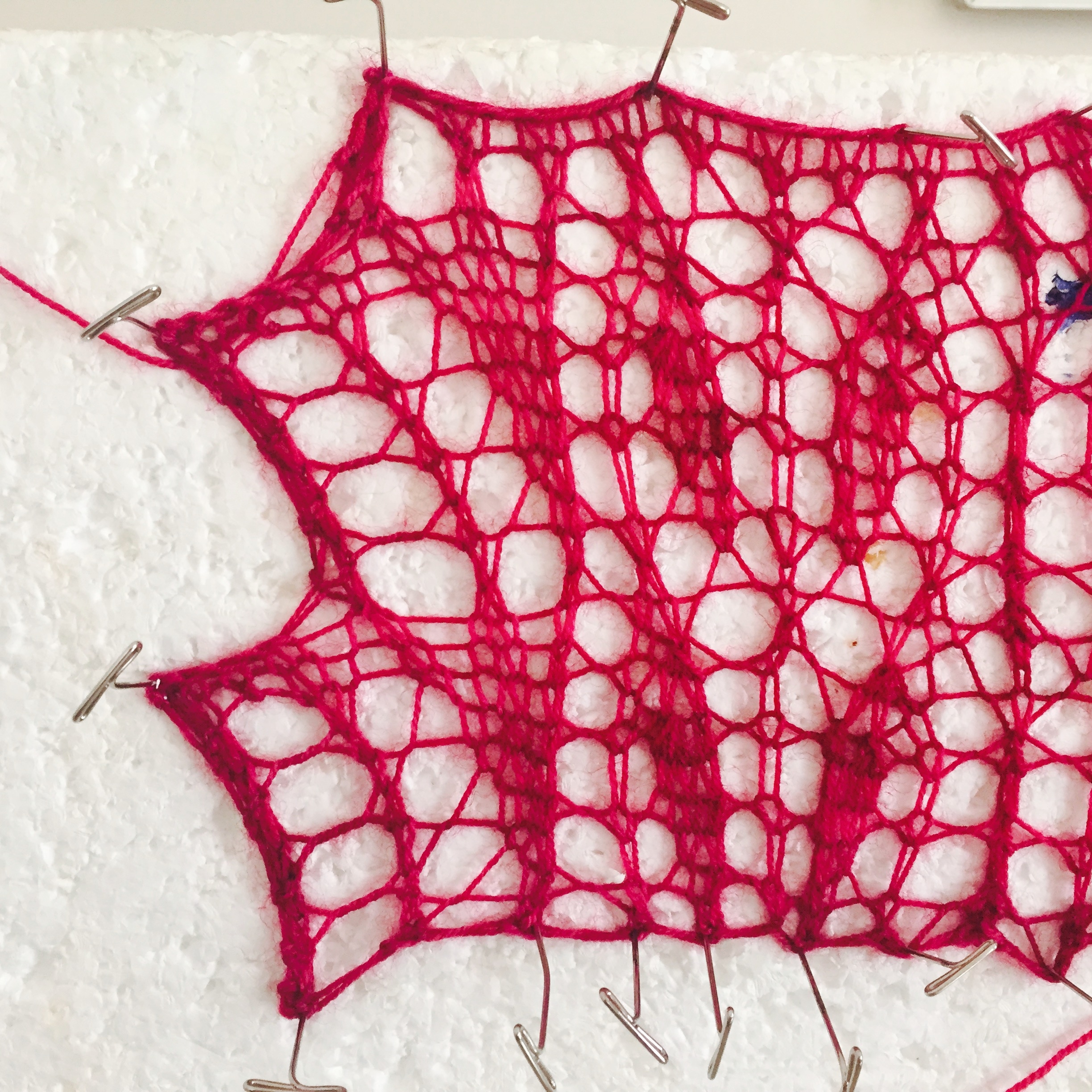 Which in hindsight kind of looks like attack pods from Mars. Or maybe that's just me. Fortunately Tabetha was able to see my vision in this – which was to create one of my rounded rectangle shawls in the delicious new sport weight. Sweet Georgia sent me two skeins of Empress – the most rich and royal purple you ever did see. That I neglected to take a before picture of. But I loved it and with a bit of direction I turned it into this: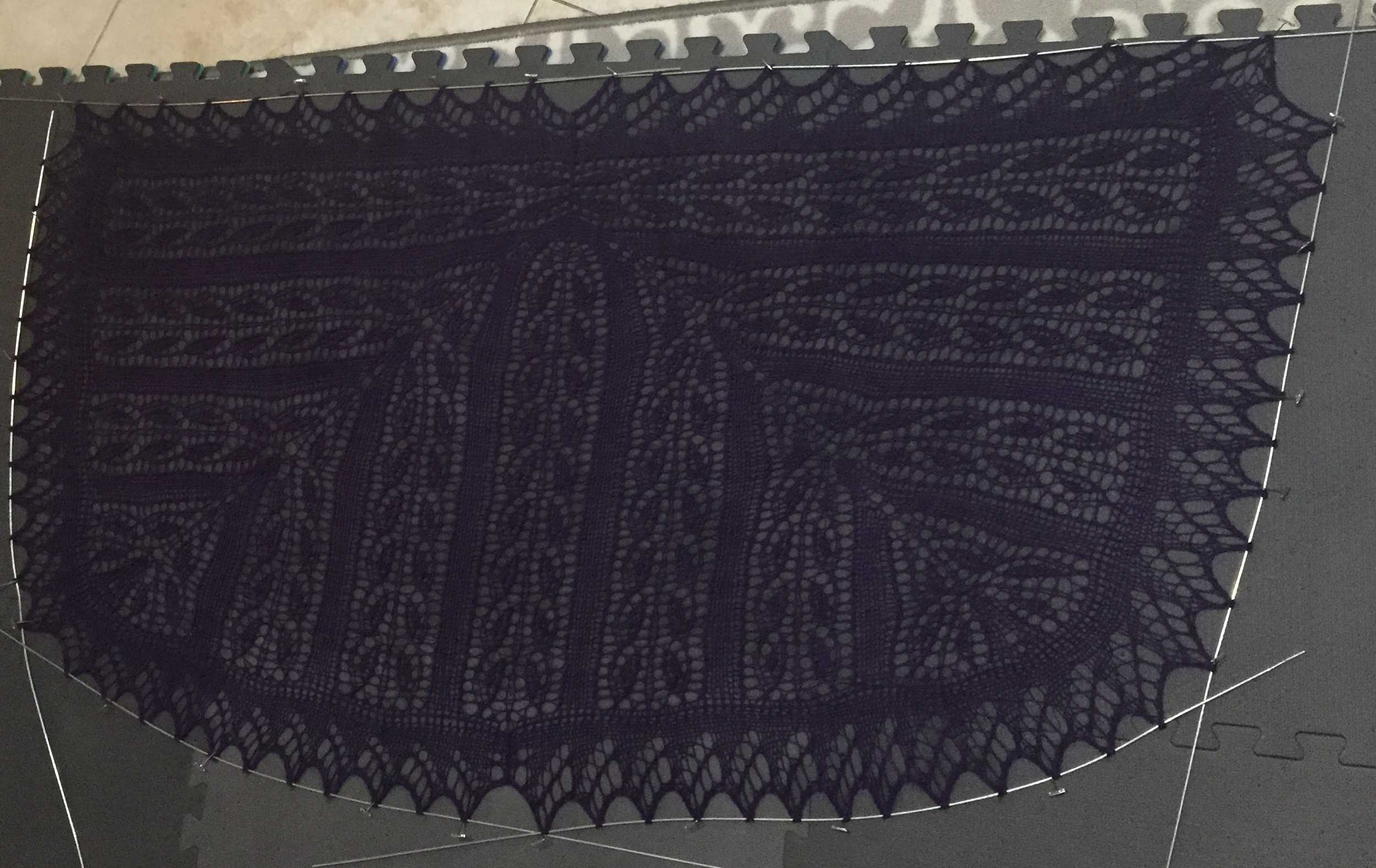 This does not do the Empress colorway justice. But it does show you how I blocked this beauty. You may wonder how this works out when you wear it – but if you look at the diagonal increases on each side – well your shoulder sits right in those and this shawl does not fall off! It's magic!
Reiland has an unusual construction, but it makes for fun knitting and charts are your friend! You start with a small manageable size cast-on (the red line below) and work back and forth until the shawl is complete. The lace edging is applied, so there are no million mile rows to bind off!
Reiland is my first design for the new Sweet Georgia collections but certainly not my last. Dreamy yarns, wonderful people to work with, and would you just look at this photography? It's swoon-worthy!
And now you have a chance to win a free copy of Reiland. Just tell me which pattern in the Fall With Sweet Georgia Collection is your favorite in the comments. You'll be entered to win a free copy of my Reiland shawl! I will pick a random winner at the end of the weekend!
And if you hurry you still have time to enter the giveaway on Tabetha Hedrick's blog – she's picking a winner tonight. The blog tour continues on September 30th on Knitted Bliss – so head there next!