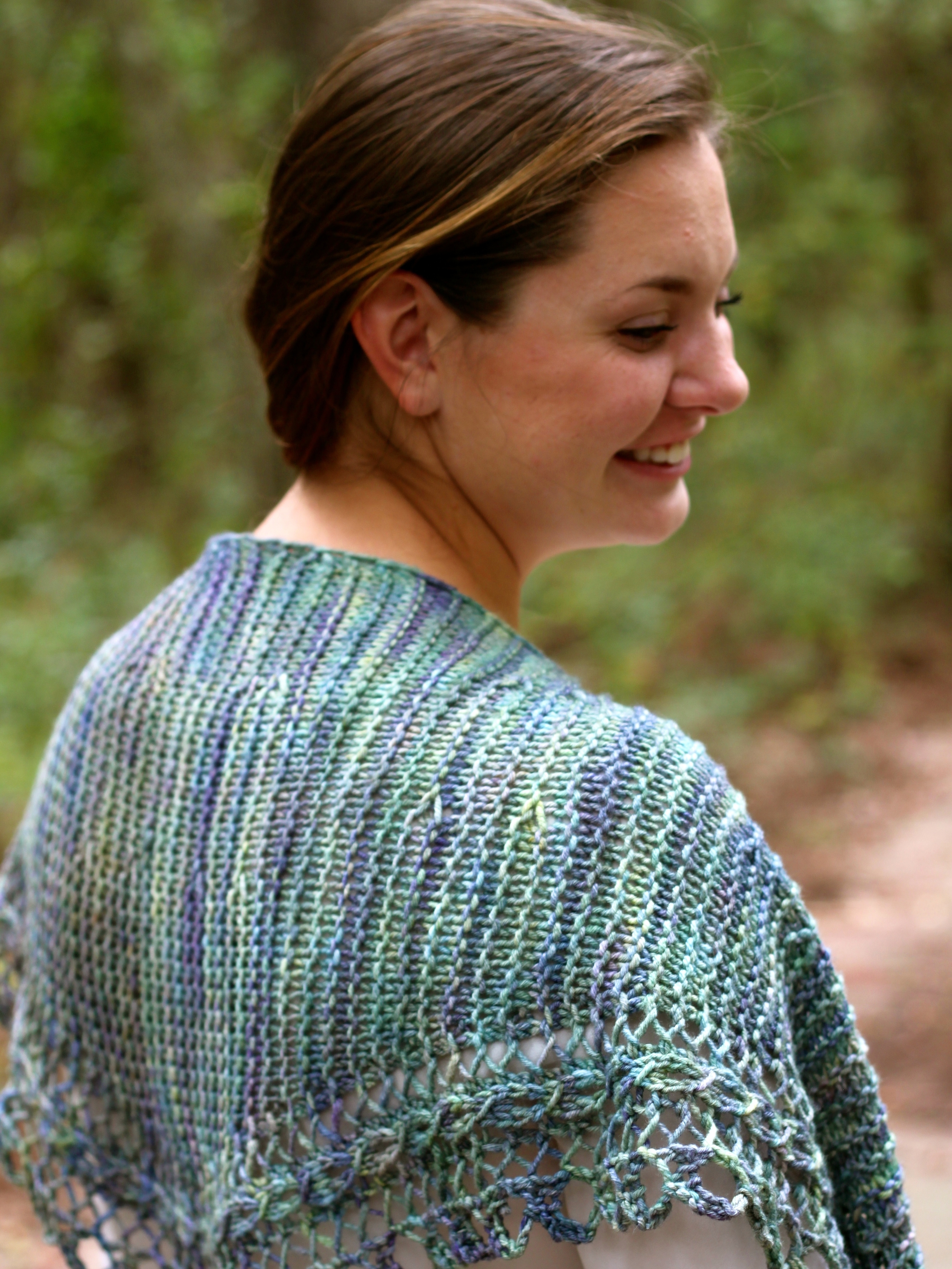 McCowan is finally ready to go! I finished this shawl ages ago – like over the summer. And the pictures are months old too. But life has just conspired against me. But it's kind of the worth the wait – and it's perfect timing. McCowan uses size 10 needles and only 300 yards of yarn so it's just right for gift knitting. And who wouldn't love a cozy shawl/scarf like this?
It blocks out to a generous six feet (!!!!) wide. That's 72 inches folks. The depth is a bit shallow at only 15″, but it's perfect for a shawl that doubles as a scarf.
It is worked using yarnover short-rows. These are the easiest short-rows because they require no wraps or other fiddly nonsense. It's a great short-row beginner project. It also uses faux-cables in the eyelet edging – all the nice look of a simple cable with no fuss!
McCowan is available now on Ravelry and you still have plenty of time to whip one up for yourself or someone who's truly knit worthy. All the instructions are available in written form, so everything is spelled out for you.
Needles: Size 10 needles (6.0 mm)
Yarn: Malabrigo Twist, 100% Merino, 150 yards to 100g, 2 skeins of Indiecita
Gauge: 13 stitches and 18 rows = 4 inches in blocked garter stitch
Size: 72″ wide and 15″ deep
McCowan is available on Ravelry individually for $7.00 USD

Oh and to celebrate it's release, you can get McCowan for half price – only $3.50 until the end of December 6th.