Many moons ago I submitted a design to Interweave Knits. They said thanks, but no thanks. Hey, it happens. If you think you're gonna get into this business called knit design and everyone will always want your stuff… hahahahahaha …you are wrong. But on the bright side they wanted it for an upcoming issue of Knit.Purl! And there was much rejoicing. So I thought I would give you a backstage look at how the pullover came together.
First I swatched the cable drop stitch pattern I unvented in Malabrigo Worsted. I have a bunch of it around and I love knitting with it, so people get a LOT of grey swatches from me!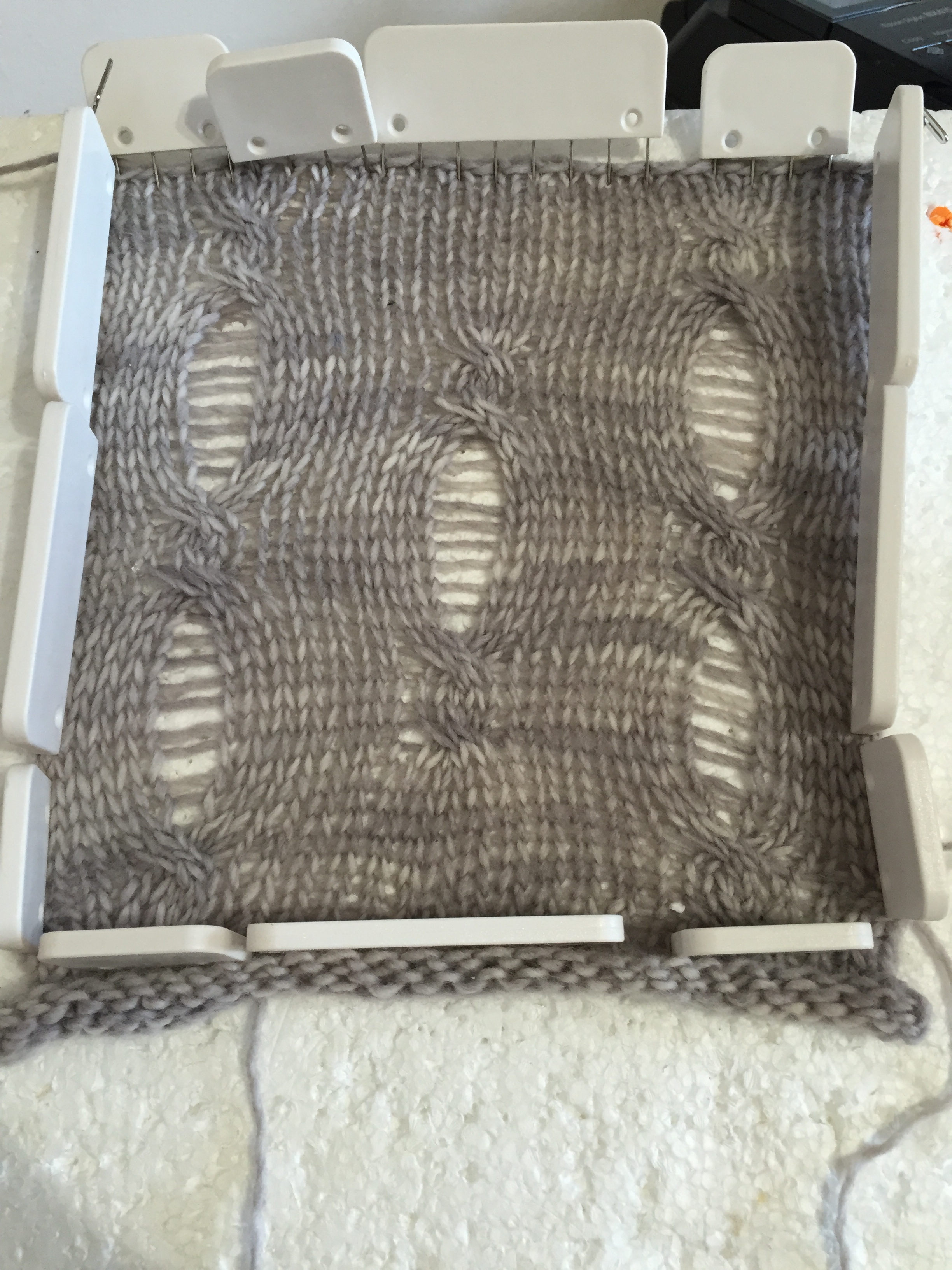 Then I sketched up a gorgeous sweater. Yeah, just kidding. I cannot draw things on my iPad. Yet. This is hideous proof.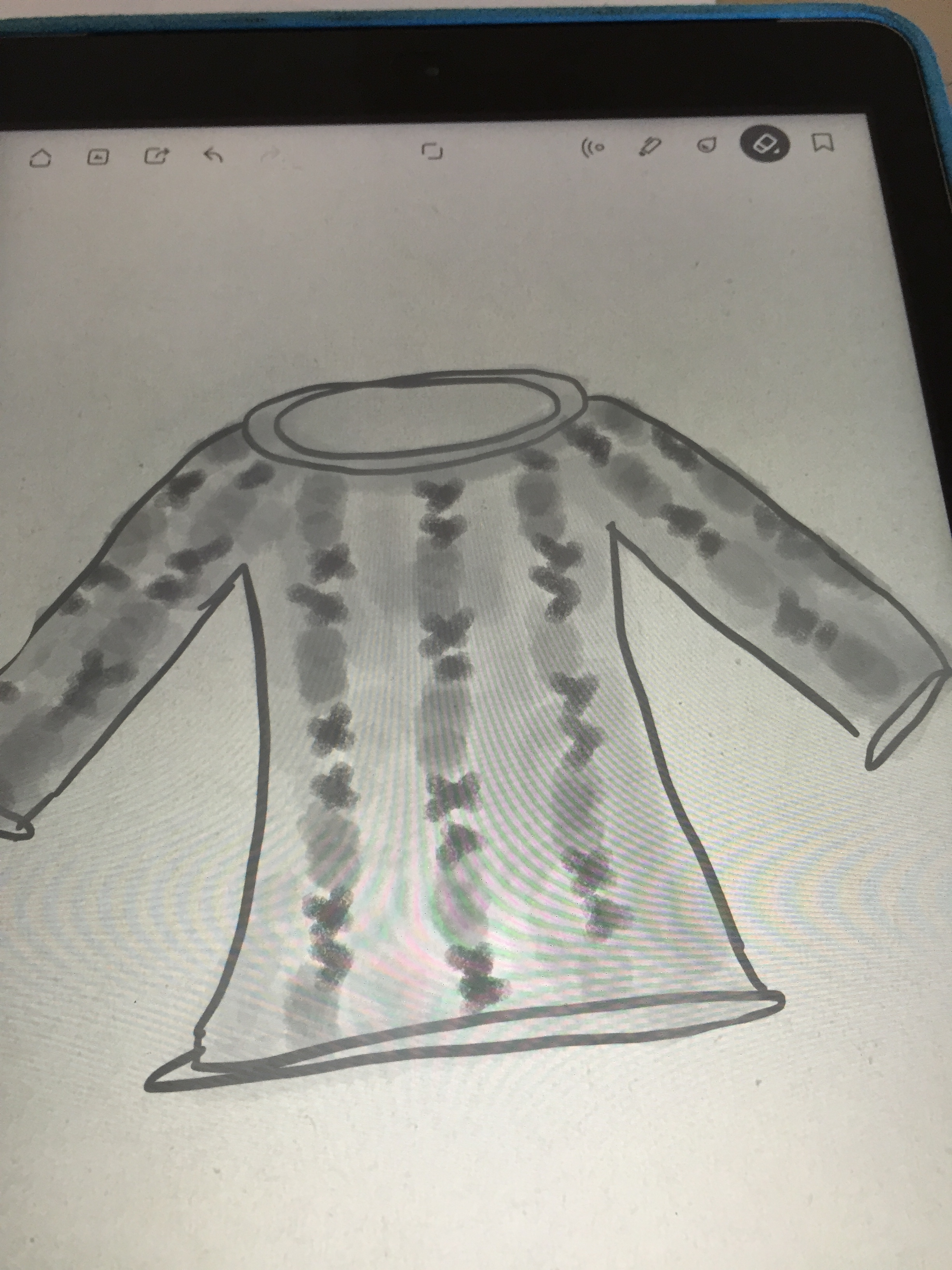 Then I got out my pencils and drew a pretty picture that someone might actually think would turn into a nice sweater and used that for my submission to Interweave.
And in turn they sent me a big ole bag full of  beautiful squishy denim color Mrs. Crosby Steamer Trunk. This yarn is so nice to work with, so thick and bouncy.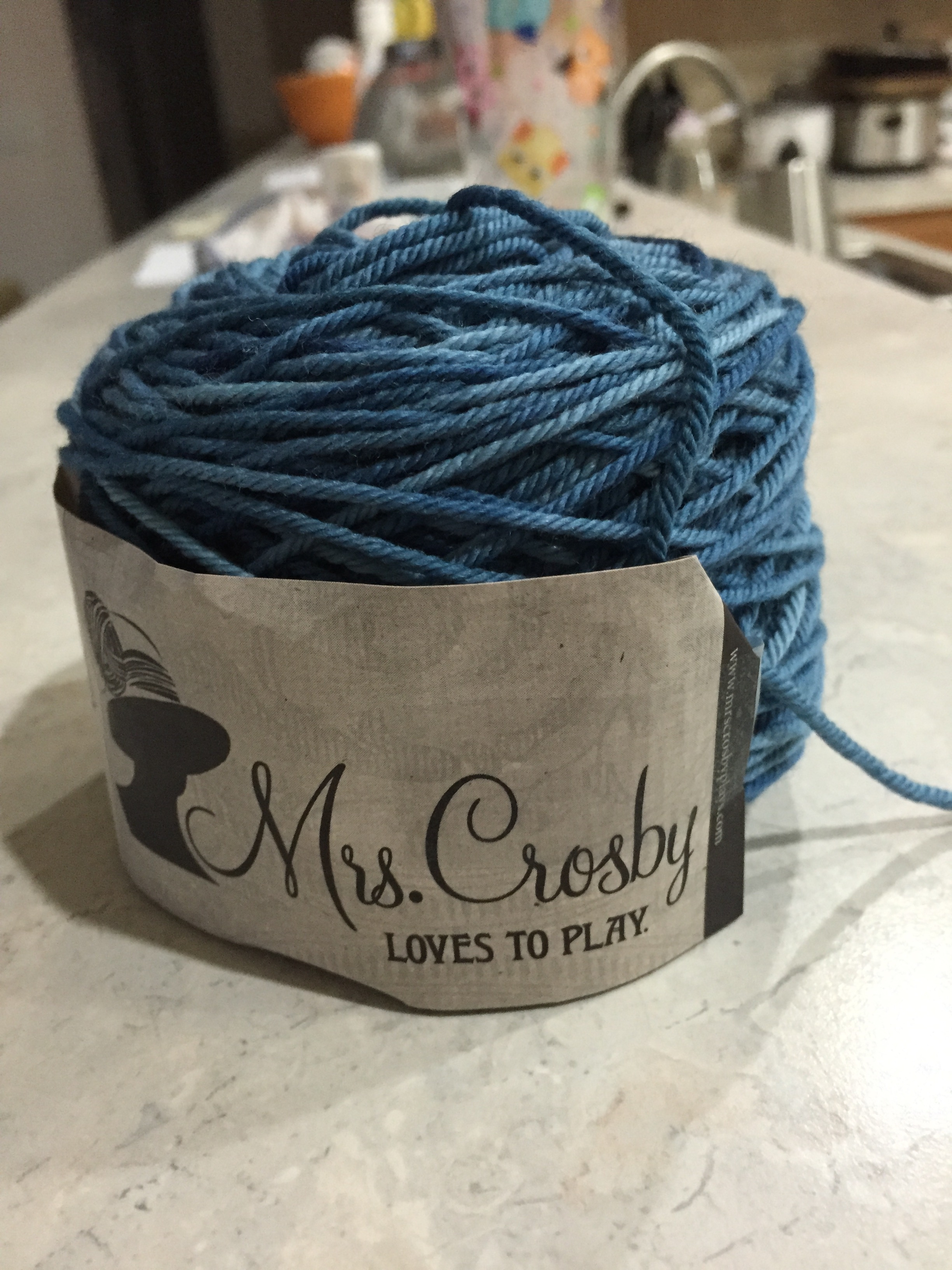 Which I turned into this poorly mannequin modeled thing. This is my 40″ bust mannequin. You can see how she's stretching out the bust of this sweater – the sweater has a lot of give so you can wear it more fitted if you like. This is the 35″ sweater stretched over a 40″ bust – 5″ of negative ease.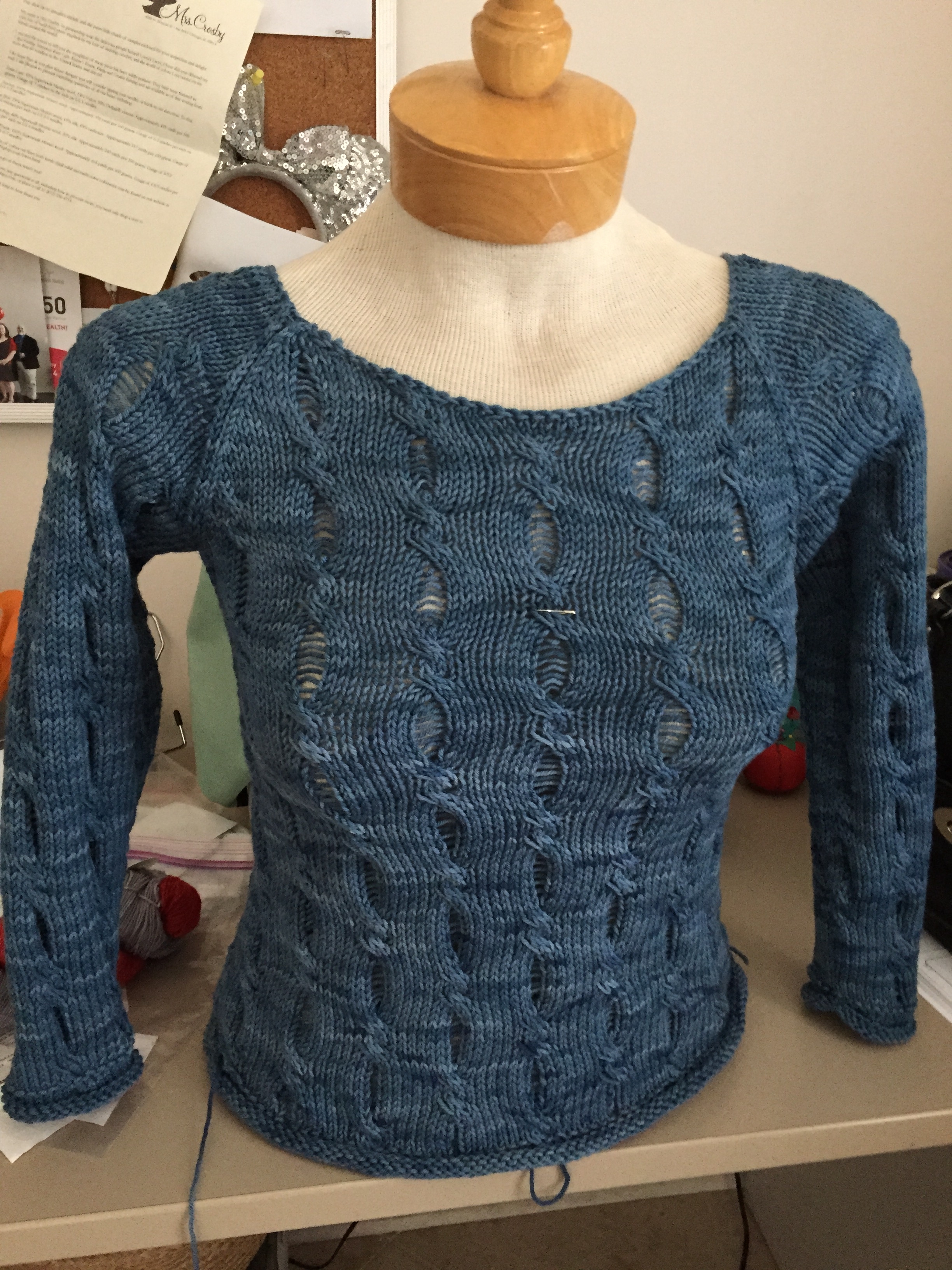 And then I sent it off to Interweave and they showed me how pretty it could really be with Harper Point Photography. This lovely little slip of a woman is modeling the size 35″ sweater with 4 inches of positive ease.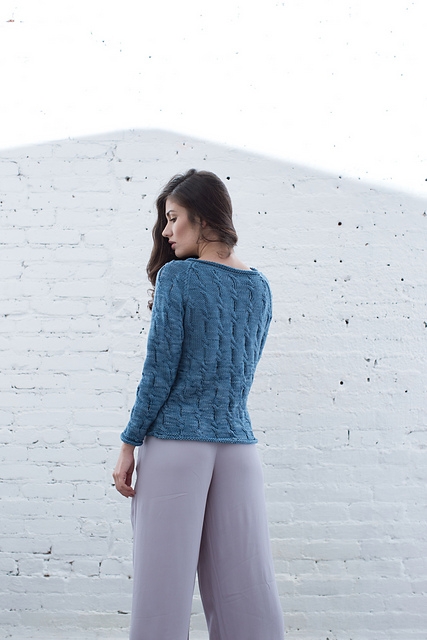 You can see how different the sweater looks with the positive ease – almost like it's a different sweater.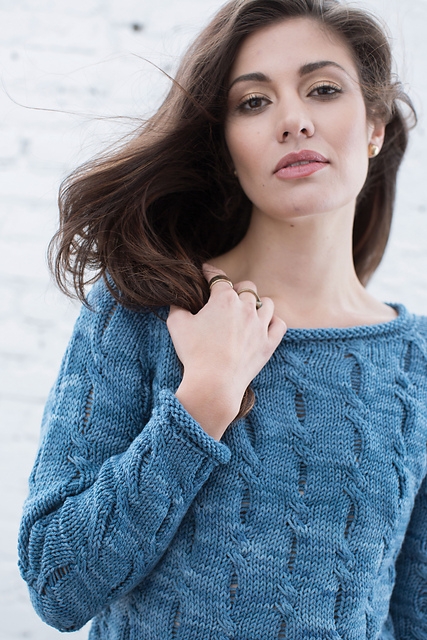 So that's how the sweater formerly known as Waboyan (to me) became the Quick Wind Pullover for the Fall/Winter Issue of Knit.Purl – which you can order via the Interweave Store! And I highly recommend the Steamer Trunk yarn – really a delight to work with!