If you are a knitting designer self publishing patterns you need a tech editor! But wait you say, I use test knitters to catch all my errors, why do I need tech editing? Today over on the Stitch Sprouts blog in my Tips 4 Designers column I talk about the differences between test knitting and tech editing and why you need a tech editor!
So you don't already have one? And you're looking to establish a good relationship with a tech editor and get your patterns up to snuff? Well I am currently taking on tech editing clients for knitting patterns!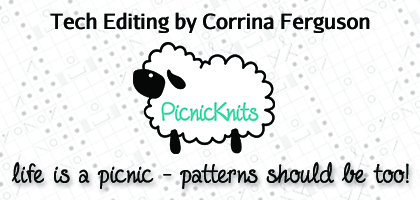 So head on over to my tech editing page to see more information, or just use the contact page to shoot me an e-mail!