The weekend before last was the Phoenix TNNA. Now I don't know why, but the 2 hour time difference seems to have sucked the life out of me. Maybe it's because Phoenix also sucked every last bit of moisture out of my body. I can't imagine what the dryness is like in the summer when it's actually hot. I swear I drank a gallon of water every day and I still was constantly parched.
But now I'm home, and not napping every day and slightly recovered. I have a nagging cough from the show crud I caught, but I'm trying to get back to work and keep the boys on task and send them out of town… see? There goes that eye twitch again. I'm tired of being so busy. I need to figure out how to schedule my life so I can fool myself into thinking I'm not swamped lol!
Anyhow, show recap. That's why we are here. So Phoenix is like a strange plateau completely surrounded by mountains. And we were up at the buttcrack of dawn on Friday to start set-up!
All Friday morning we did booth set-up.
The tutu of doom deposited glitter all over everything in sight!
But my little corner of the Stitch Sprouts world turned out pretty nice!
Then Heather and I sold Stitch Sprouts fabulous new class kits at Sample It!
And it was fashion show time! My Lareina was featured on the runway.
And run they did. Those were the fastest walking models I had ever seen.
The audience was yelling at them to slow down.
Lareina even got a nice big button to wear in the booth!
I got to see a Vittorio in the wild! That always makes me happy!
And I got to see the Interweave spring catalog. Featuring my Junius
shawl design from my upcoming book on the cover. I felt kind of like a rockstar!
And yes you can pre-order my book Warm Days, Cool Knits!
I decided that all my future trade show outfits will feature tights from We Love Colors. So comfy and I felt so cute!
My shawl skirt was quite the conversation starter!
It turned out to be a gorgeous way to showcase some of my older shawl designs.
And then excitement! We were evacuated from the convention center when the show was nearly done! Fortunately all was well and none of the yarn was harmed in any way!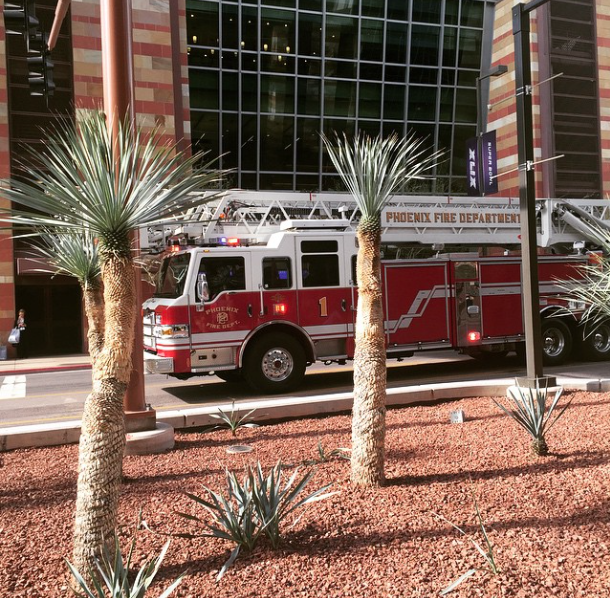 And just like that another TNNA was over. Fortunately in the course of this one I got to spend some time with a new friend, Jen Lucas, and we will definitely be hanging out in Columbus! And then the booth was kaput and the crate was ready to go.
And there was much rejoicing.